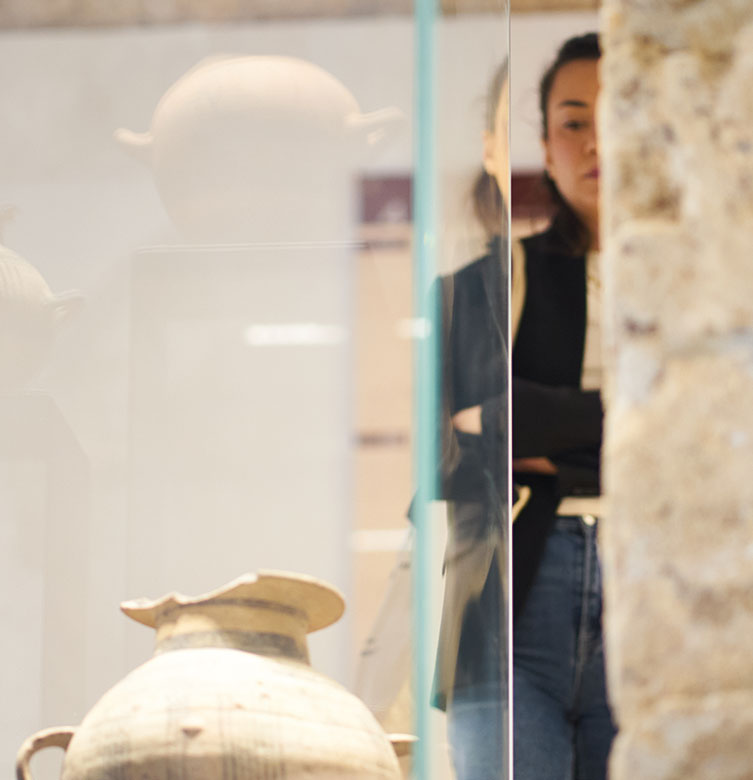 The Museo Civico Archeologico di Noto (MuCiAN) was opened to the public in September 2021 after a 35-year closure.
The first Archaeological Museum of Noto, in fact, had been inaugurated in 1965 and housed artefacts from the excavations that brought to light the Sanctuary of Demeter and Kore at Eloro. The museum was then closed in 1986 for urgent restoration work.
The MuCiAN opened with a new exhibition design, consisting of 10 rooms displaying artefacts from the Cretaceous Age to the Roman and Byzantine Ages, telling the history of the area according to a topographic-chronological criterion.
The synergic nature of the project behind the rebirth of the Municipality of Noto, the Superintendency BB.CC.AA. of Syracuse and the Archaeological and Landscape Park of Syracuse, Eloro, Villa del Tellaro and Akrai - to which the Regional Archaeological Museum of Syracuse 'Paolo Orsi' also belongs - has allowed for a remarkable expansion of the museum's collection.
In Noto, therefore, it is now possible to discover the most significant archaeological areas of the vast municipal territory:
Grotta Sbriulia, Castelluccio, Monte Finocchito, Eloro, Villa del Tellaro, Cittadella dei Maccari and Noto Antica.
The restoration project of the Archaeological Museum of Noto was made possible thanks to funding from the Ministry of Infrastructure and Sustainable Mobility, resolution C.I.P.E. of 10th/04/2015,5 which allowed for the renovation of the building in which the museum is now located and for the careful reorganisation and restoration of the artefacts that are now once again visible to the public.

Strong synergies, capable of realizing large project.