Monastery of St. Salvatore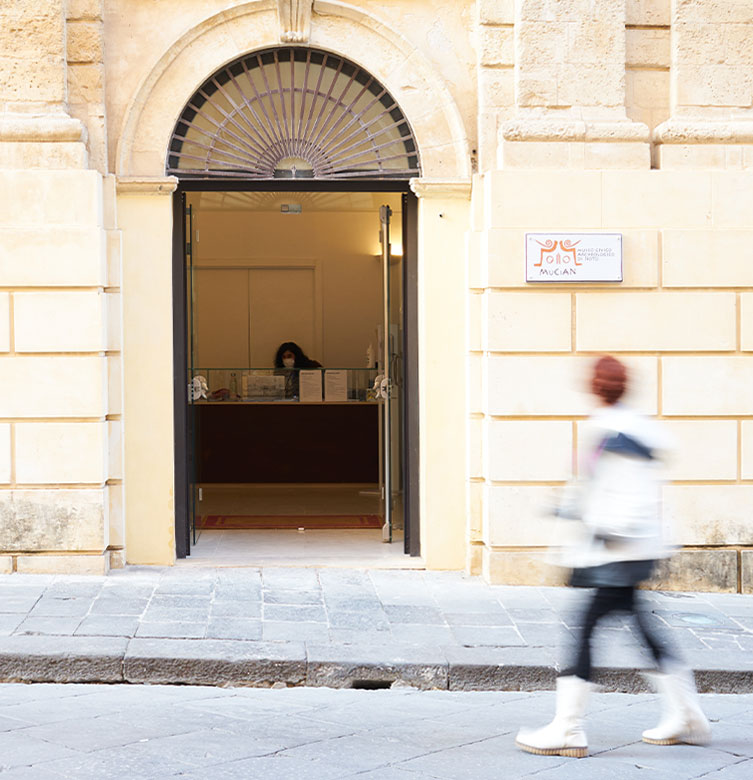 The Archaeological Civic Museum of Noto is housed in the site of the former Monastery of St. Salvatore, formerly a convent of Benedictine nuns and one of the most significant examples of Baroque in the Val di Noto.
The monastery is situated in a focal point of the city, which was once called Majoris Ecclesiae, that is the area where the most representative buildings of spiritual and temporal power were built.
Located to the left of the monastery and the church of San Francesco all'Immacolata, it is the largest monastic complex in Noto, a symbol of the importance of the Benedictine order in the city.
Despite several construction phases, we can consider Rosario Gagliardi as the architect who designed the building, followed by Vincenzo Sinatra in a second phase.

Certain features of the bell tower, for example, can be attributed to Gagliardi, while Sinatra was present in Noto in 1751 to supervise work on the gratings on the monastery's street façade.
The façade is on three levels distributed by two orders of pilasters placed on a plinth and it is characterised by the presence of the 'gelosie', gratings from which, in the past, cloistered nuns could look out without being noticed and which were typical in the most women's monasteries.
The Monastery of St. Salvatore is one of the oldest monasteries and for a long time it was inhabited; in fact the Benedictine community had its home here until 1930, when a fire destroyed the north/west wing of the building.
Here, thirty-five years later, in 1965, the first seat of the Archaeological Museum of Noto was inaugurated, then closed in 1986.

The MuCiAN is among the most significant examples of Val di Noto Baroque.